During the winter months we can experience extreme cold across the country which has a negative effect on the transportation industry.
read more
Update: March 22 We are pleased to let you know that the Teamsters Canada Rail Conference (TCRC) – Train and Engine Negotiating Committee has agreed to enter into binding arbitration with Canadian Pacific (CP), ending the TCRC strike action that began over the...
read more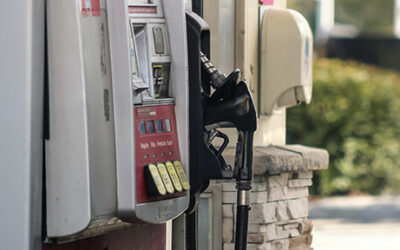 Valued MVS Customers, As you are well aware, Canadian gas prices have skyrocketed, and continue to rise to unprecedented levels, over the past days and weeks. This drastic change has a direct effect on all transportation of goods in the country, including the shipment...
read more
Valued MVS Customers, As you know, the Canadian economy is facing significant headwinds: recovery from the COVID-19 pandemic, supply chain disruptions, blockades of critical infrastructure, and now record-high inflation. With that in mind, we at MVS feel it is...
read more
Common Shipping Questions
Example Booking number H01Z99 Year 2022 Model Explorer Make Ford Name MVS Canada Vin 1FM5K8AR6HGC87757 Pick-up location Name John Doe Telephone: 416-867-5309 Address Street address: 123 Main Street Locality/City: Toronto Region/State: Ontario Country: Canada Postal...
read more
The cost to ship a car from Ontario to BC can depend on a few different factors. In this short article, we're going to give the estimated costs of shipping a vehicle between the provinces of Ontario and BC and how to get the best price for car shipping. The cheapest...
read more
Shipping a car from Toronto to Vancouver is very popular. Since there are a lot of vehicles that move between these two cities, the transit times can be quite accurate. The most popular mode of transportation from Toronto to Vancouver is rail and the majority of the...
read more
Shipping a vehicle from Vancouver to Toronto is quite an easy process. Vancouver and Toronto are two of the largest cities in Canada so there are a lot of cars moving between these two hub cities. Most of the vehicles that are shipped from Vancouver to Toronto are new...
read more
Before shipping your car, there are a few important things that need to be done to your vehicle to ensure a swift drop-off and safe delivery.
read more
In addition to ground clearance, there are a few key measurements and angles that are important to ensure that your vehicle is shipped safely.
read more
When preparing to ship your vehicle, one of the hardest tasks can be finding the best car shipping company to ship with.
read more
What is the best mode of transportation for your vehicle? When considering this question, there are several factors that can help you choose the right method to ship your car.
read more
When it comes to shipping your car, arguably the most important measurement on your vehicle that we will need to know is the ground clearance. Let's look at why.
read more
If you're shipping for the first time, there can be a lot of unknowns in shipping a car across the country. How will my car be shipped?
read more
Choosing the right company to ship your vehicle isn't always easy. Pricing between companies can vary widely and so can service and transit times. How do you know you're getting a fair price but also good service? Price is not everything - Make sure you take service,...
read more
When you ship your car in Canada, you're mostly concerned with getting it on and off the truck safely and on time. But you should also be thinking about what you need to do before your car goes on its adventure. As with any trip, your car is going to need some...
read more
Shipping your car is easy with MVS Canada. Here's the step by step process on how the process of shipping your car to another city works. Request a Quote from MVS Submit your order Receive your shipping details and drop off your vehicle to a terminal. Your vehicle...
read more
Shipping by train is one of the safest modes of car shipping, second only to Enclosed Truck Transport.
read more
The winter season can add many challenges and problems when moving cars across Canada. Here's a short list of things to keep in mind when shipping your vehicle during the winter months. Weather Delays: Snow storms and avalanches can close roads, major highways and the...
read more
Please follow the steps below when taking photos of your vehicle before shipping.
read more